Time capsule
Nadine's uncle has been helping us out recently by upgrading our electrical and being our all around personal contractor. This is great, since I seem to be the touch of death if I attempt any handyman style repairs around the house.
As he's been cutting holes to string new romex everywhere, he came across some newspaper in the wall. This was presumably used for insulation when the house was built in 1921. (Which incidentally, were people then just aching to watch their houses burn down? Lets just pack the walls with tinder and lighter fluid, while we're at it...)
There were piles of the stuff, mainly referencing the war. I scanned two things I found particularly stunning, though: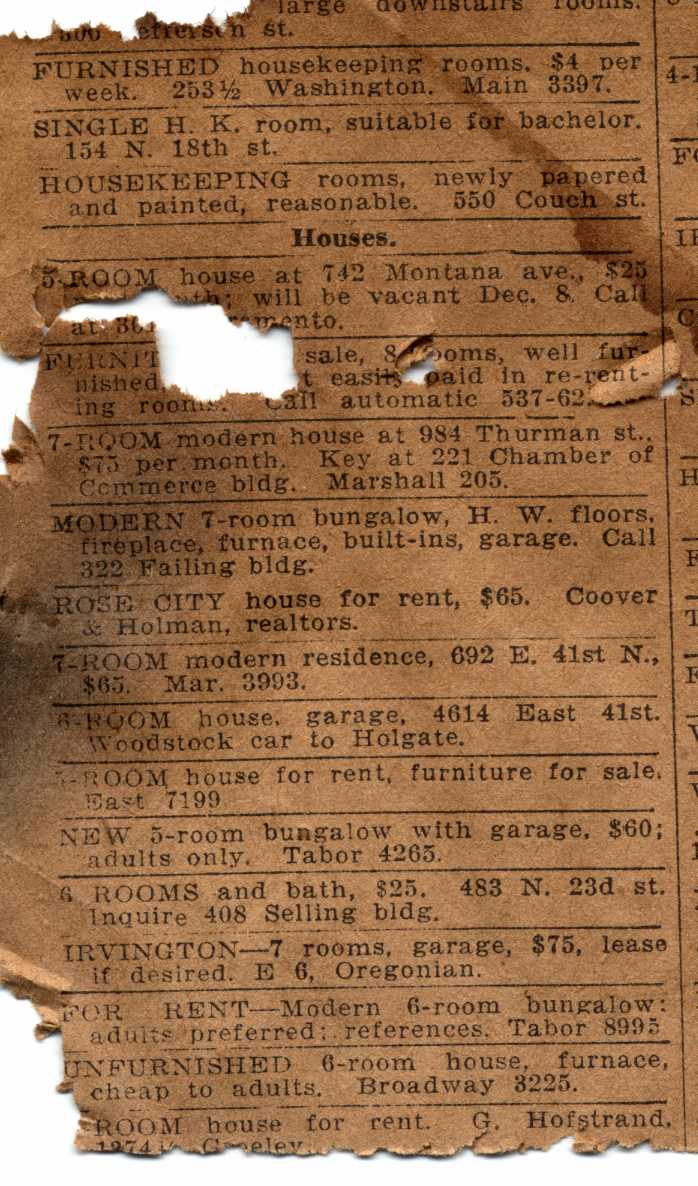 7 bedroom house in NW PDX, only $75 a month!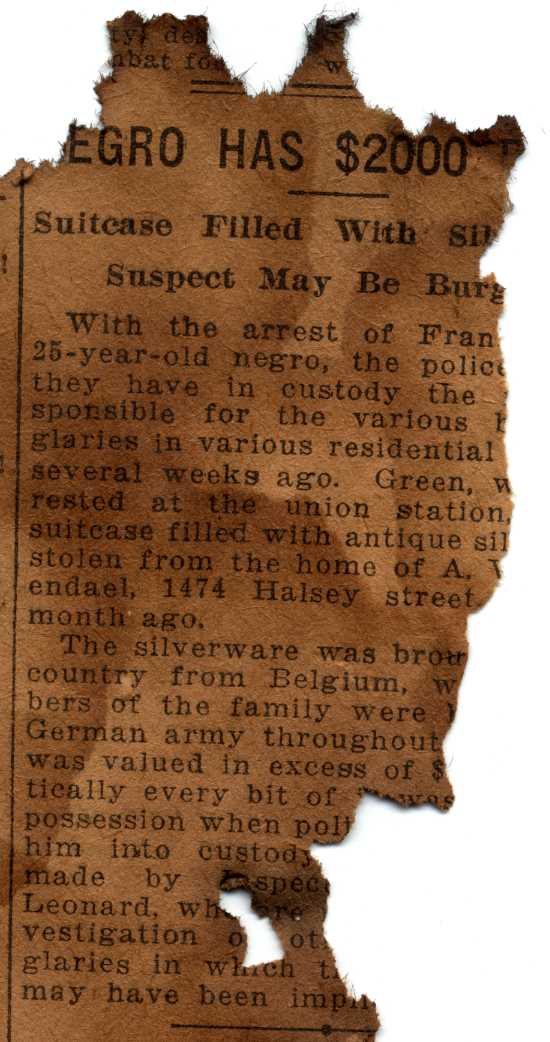 STOP THE PRESSES!!! THIS JUST IN!!! This one is... uh... well, indicative of the time, I guess? Yikes.
Wonder what additional crazy shit is stuck in the walls of old Portland houses?